They just bought the pattern out in fat Curvy sizes and so I thought I would have another attempt. This one took me significantly longer. I started sewing it in August, and finished in .. .January. This may be related to the level of work stress and fatigue I'd been having. However!
I got the most gorgeous patterned fabric (which I regreted part way through when trying to pattern match).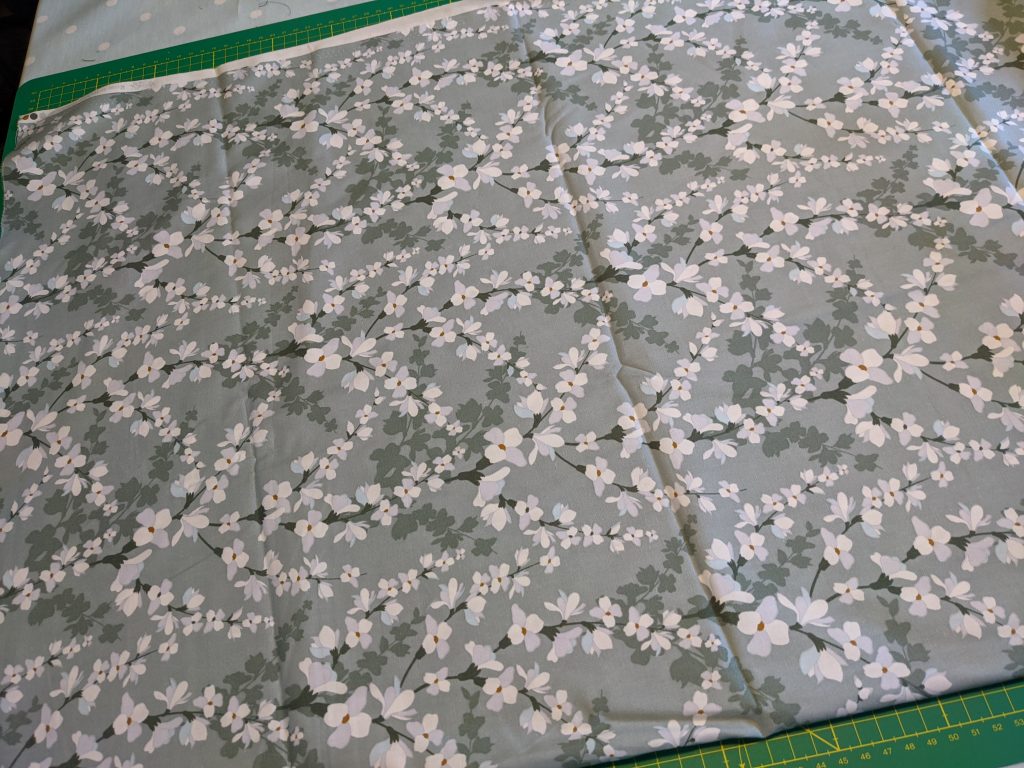 I wanted to make this the ankle length with a split, for the occasion when we are all released and I can go to a party again. I may threaten to wear this to work even. Not, you know, during the day in a lecture but…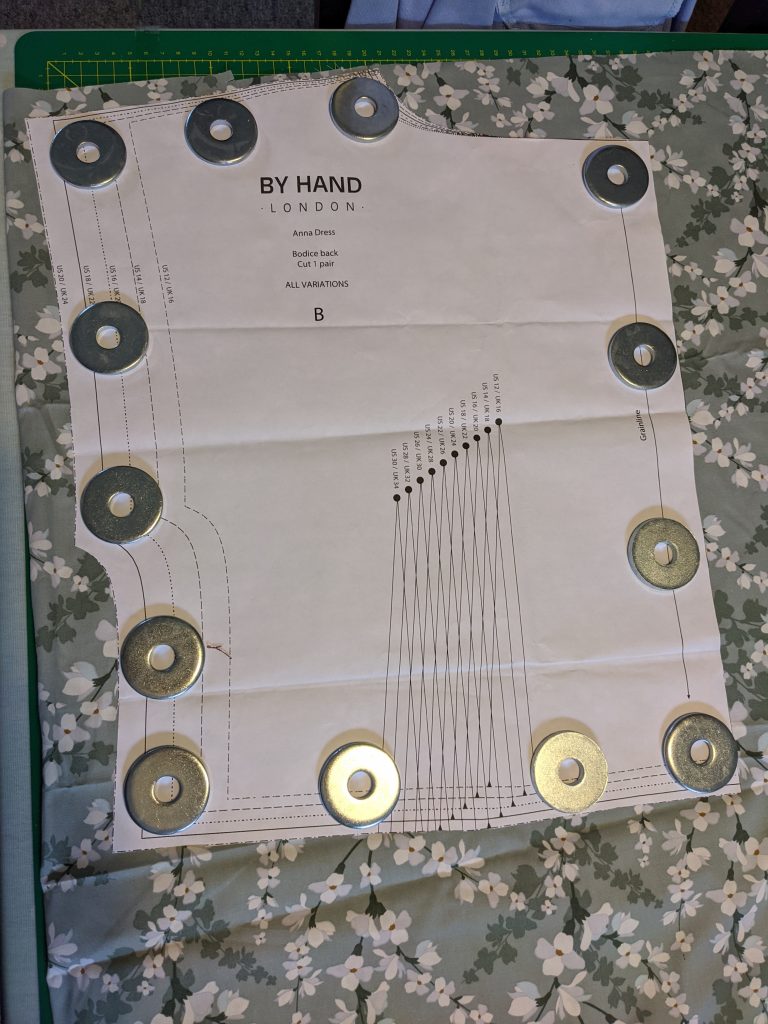 So lots of cutting out but using my new weights (thanks Sewing Bee).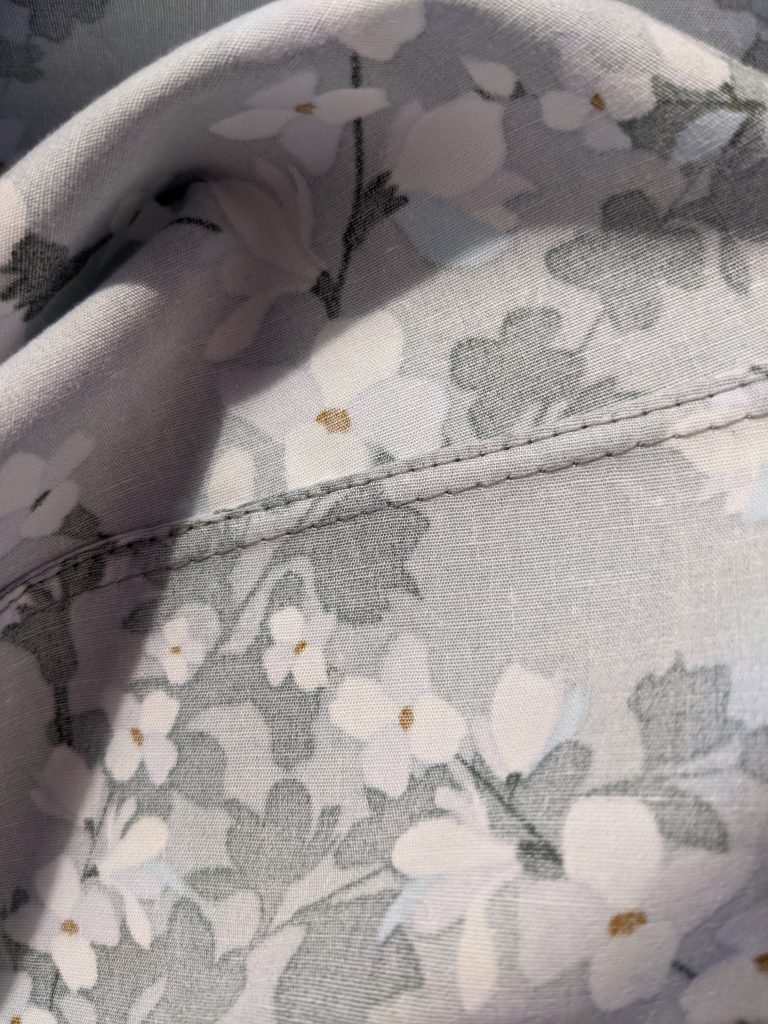 Did a bit of french seams which I was delighted with but with the length of the skirt it took forever.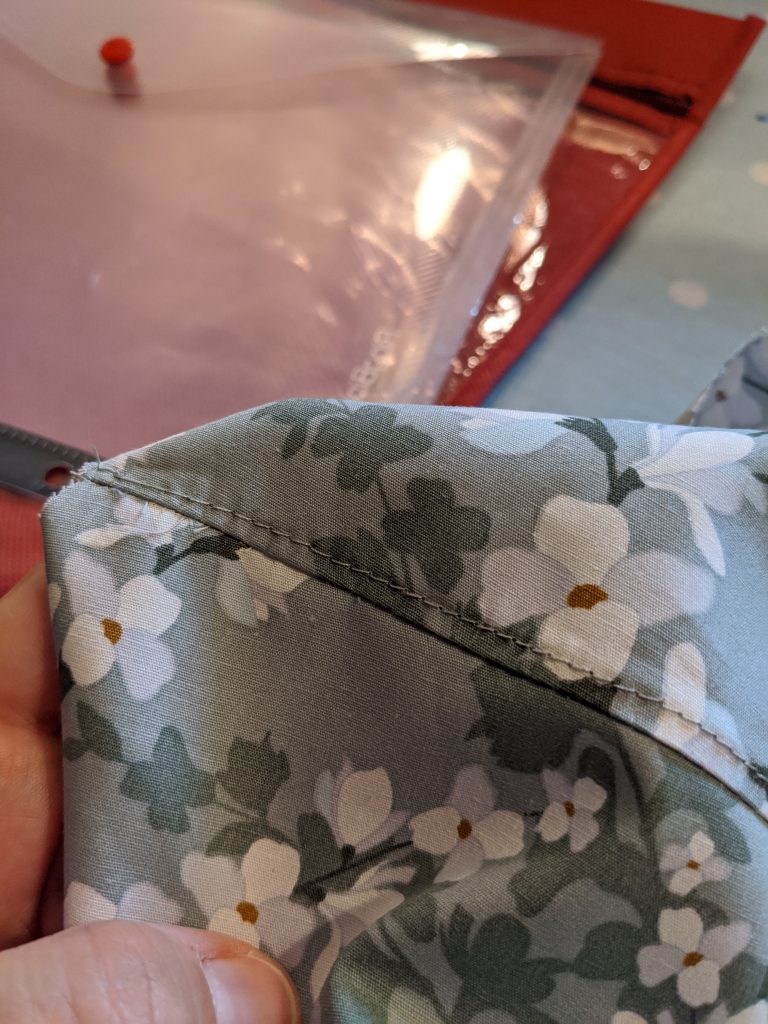 But I couldn't do that to the split hem and so I wanted to make that tidy too…
So I put some nice bias tape over the raggedy edges, which also gave the split skirt some weight to stop it revealing things at the wrong moment.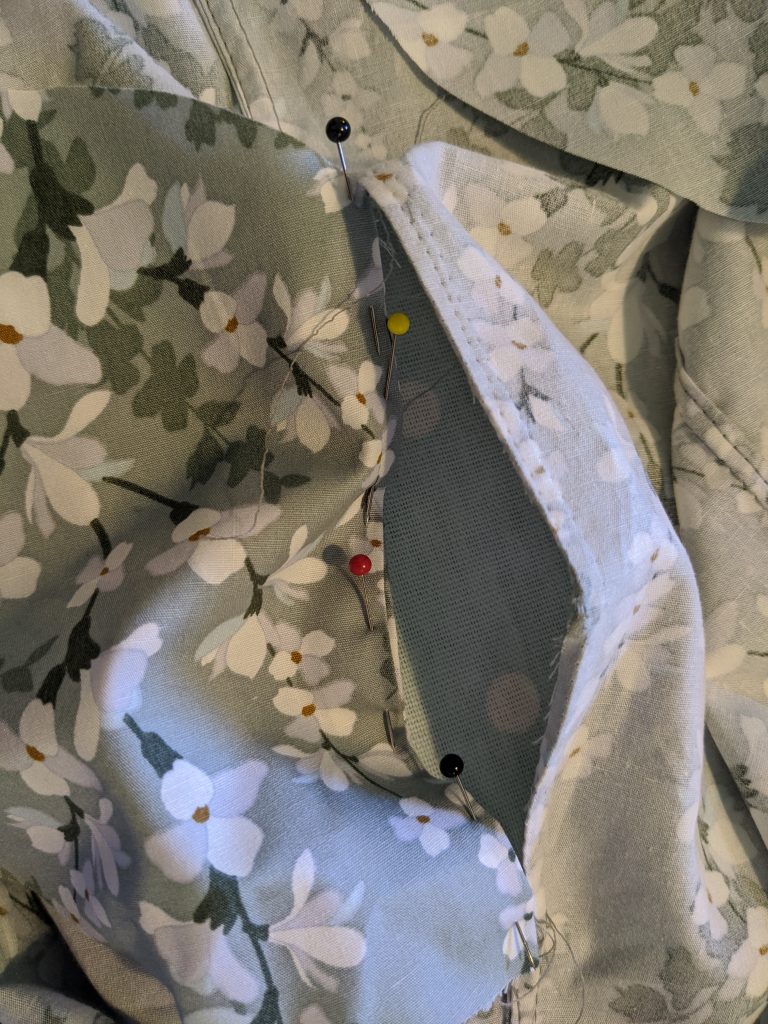 Getting the back right was a little tricky. At first I thought I had measured myself wrong, and started to add in panels to make up for extra size. That took the wind out of my sails and it was about a month before I came back to the project.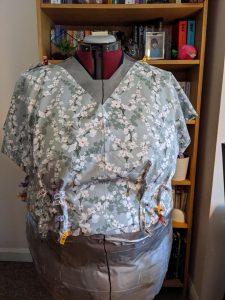 But I did get there… in the end.