These are a lovely looking suit, which you can find here. It comes with multiple videos to give you instructions, which drew me to it.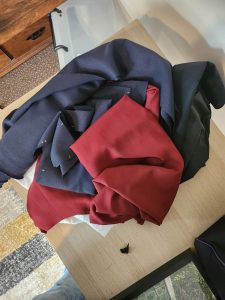 I bought a light navy suiting fabric and a deep red lining fabric from a fabric store I found locally It is like an aladdin's cave of joy and was super cheap. It looks like a little store and I was doubtful, and then you just keep going deeper into the building. I swear it is four or five shops in one, and the service was great!
I'll definitely make it my primary shop from now on. I gather they are going online but I like to touch things… fabric, that is.
On cutting out the pattern, which I got printed at one of those large pattern printing pages, I found that the large size is so pale a colour that I could barely see it, which was a pain in the …well… eyes really. It is hard to tell if it is the pattern or the printers – I've put a screenshot below to compare. I think I managed it correctly until I came to cut out and realised I chopped the bottom of the trousers off. A few A4 pages ripped from a notepad, and I was back on track! Ironically, later I found the bit I chopped off. Oh well!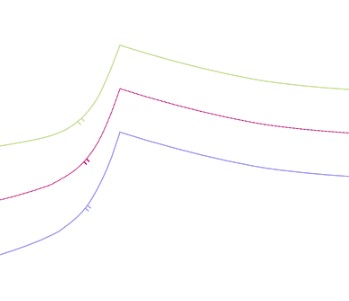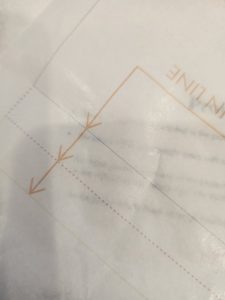 The instructions for this come with a detailed video that I found super helpful – there is one for the trousers and one for the jacket. Doing the cutting out was a little tricky, because I could not see the notches on the pattern at all. I had to spend some time with a ruler and a pen, and I am still unsure that I did this at all right.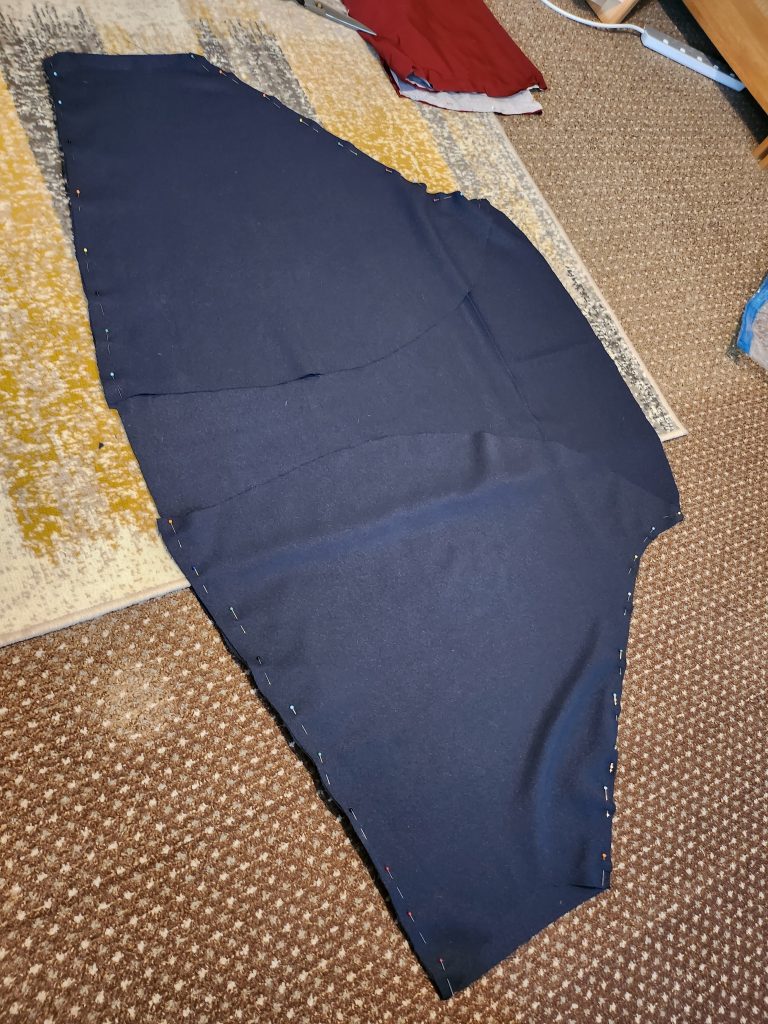 Because all my sewing stuff has been in storage until the building work on our house was finished, I spent a lot of the time asking myself where things were. Things like my ironing board cover and my seam ripper (half way through sewing this, that box arrived, apart from the ironing board cover – a new board is cheaper than a cover!!).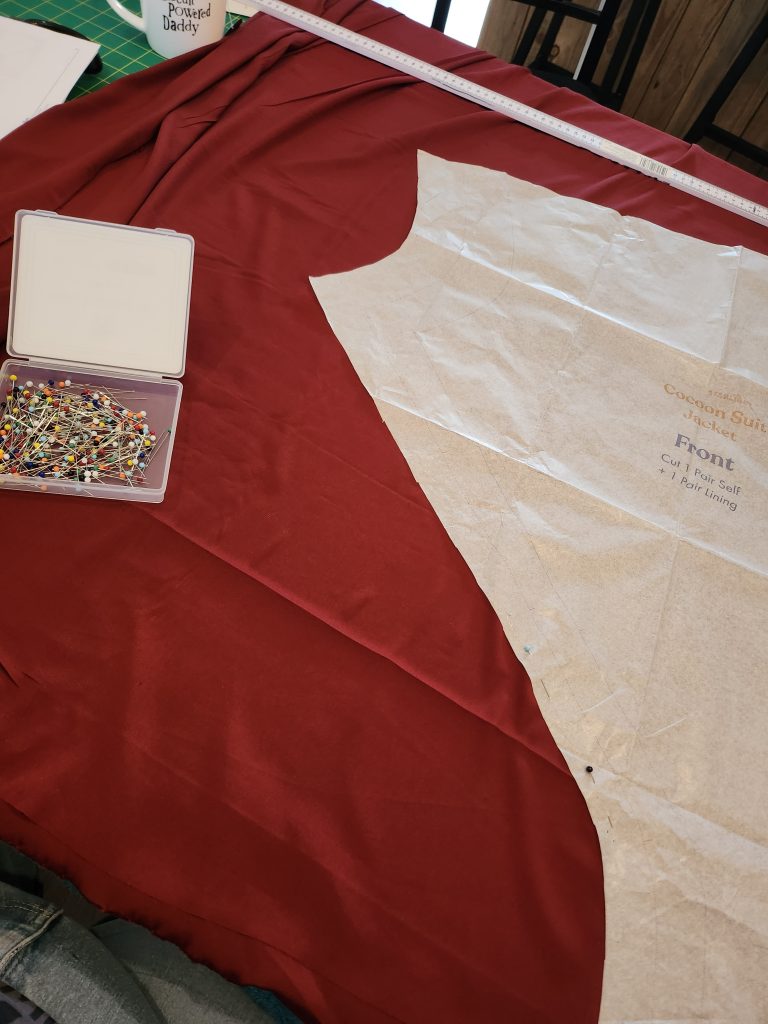 I struggled a little with the matching of the notches for the reasons above – in general, this is a LOT of ironing, and the sizing isn't as loose as I hoped but I wore this to a posh authors' dinner! (photo is not ideal but what are you going to do?)