This is my first attempt at trousers so I went with simple – no zip, just a nice tie. I went for a relatively heavy black fabric – practical for workwear. I may even add additional pockets! Pockettttssssss…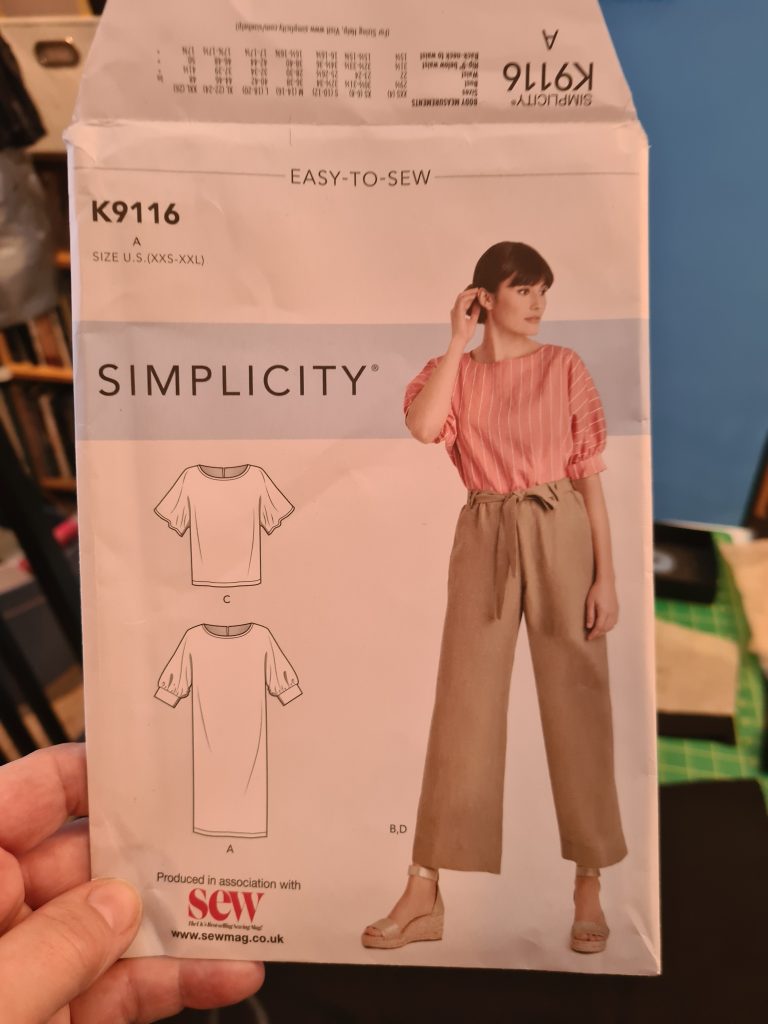 This took a LOT of fabric – the legs look wider than I expected but we'll see how that goes.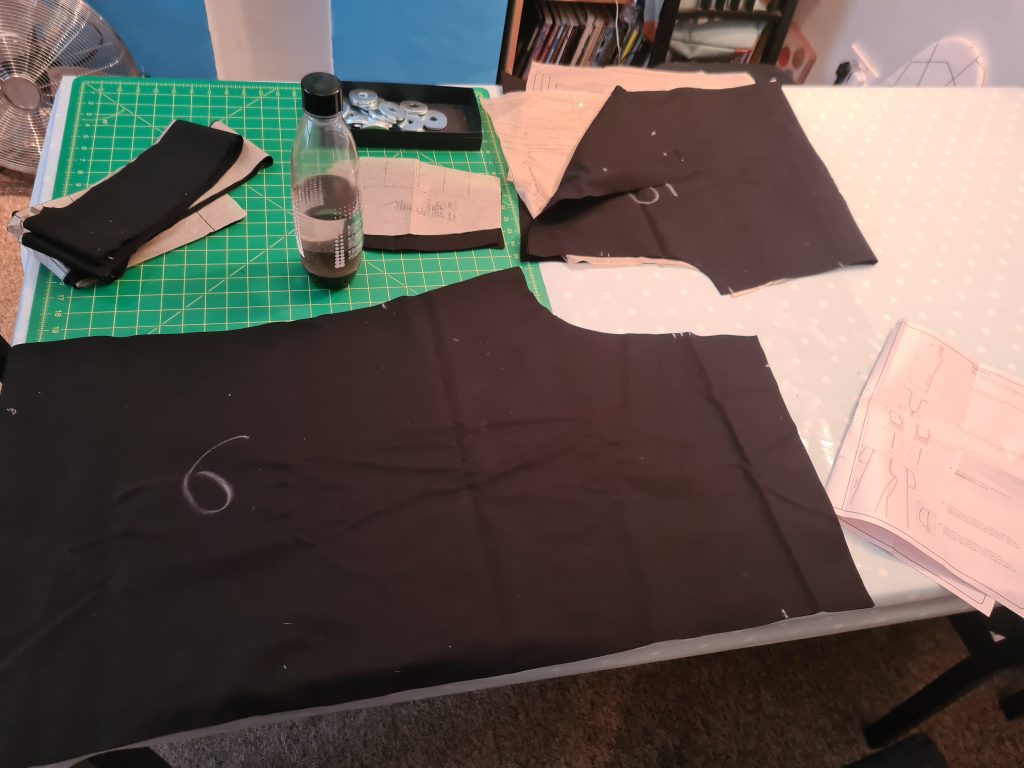 I had a few errors which required me to use my shiny new seamripper – my daughter bought this for me, to help me with my awful arthritis hands.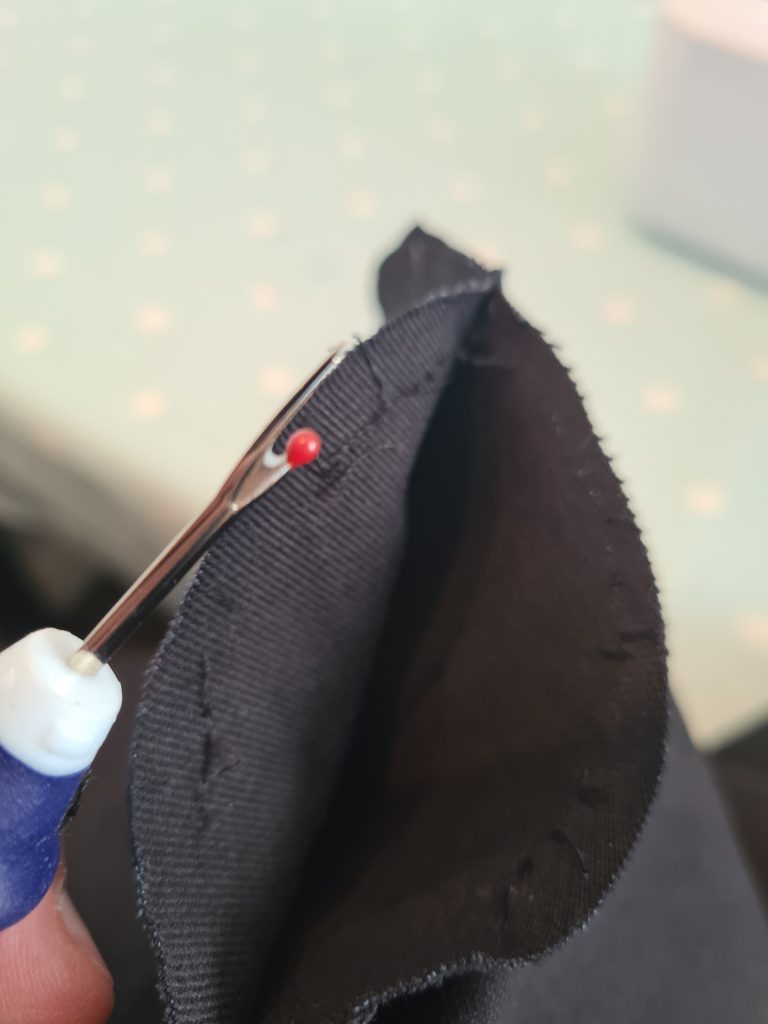 Took me a while to get going on this again – pandemic I'm afraid. Not terribly flattering pic of me, but the trousers with POCKETS are great. POCKETS.