Here, I am going to recommend my favourite books (mostly academic focussed) and maybe some sewing things! I did make these affiliates (because why wouldn't you) EXCEPT where the author has their own and I will link to them instead.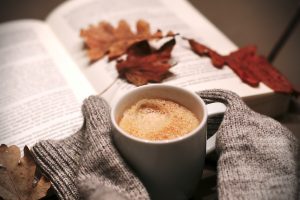 Academic Writing
Top of my list for academic writing is this one:
Thesis Whisper's book – basically anything she and her colleagues have written has been massively beneficial for my academic life. Because her blog is set "not for a loss", I am directing you to her affiliate links to help out.
How to Fix Your Academic Writing Trouble – this book has really clear and accessible ways to improve your academic writing. It translates comments from your feedback like "you need to use a more scholarly voice" into plain English.
Tame your PhD – I am just starting mine and this is a dogeared book already.
Level up your essays – again, this book helps you with your academic writing.
How to be an academic – this is the book that turned me from vague follower to utter fangirl for Inger. I tried to get a copy for ages and she ended up posting one to me with an encouraging note. I highly recommend it for new academics.
Nursing Books
Chronic Care Nursing: A Framework for Practice – this is a book in which I have a couple of chapters but is helpful if you are taking a disease-specific focus on caring for people with long-term conditions. Affiliate link
The Biological Basis of Nursing: Clinical Observations – this book really helps you understand the underpinning biology around the observations we take. Affiliate link
Pathophysiology and Pharmacology in Nursing (Transforming Nursing Practice Series) – This book is a really nice, clear text about pharmacology and the pathophysiology you need to know. In general, this series is aimed at student nurses and uses accessible language. Affiliate link
Study Guide for Essentials of Nursing Research: Appraising Evidence for Nursing Practice – again, a really nicely accessible book on nursing research by experienced authors. Affiliate link
Sewing Stuff
Handi Stitch Tailor Dressmaking Scissors and Yarn Thread Snippers – these are lovely and just feel heavy in that quality sort of way. Affiliate link